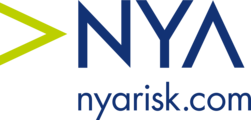 About NYA
Since 1990 we have been committed to helping clients understand the threats to their people, information, property and reputation. Our global team provides our clients with the expertise to mitigate and manage security risks so that they can effectively meet objectives and focus on opportunities.
We look for people who share our values and have the expertise and commitment to develop long-term, collaborative partnerships with clients. Teamwork is at the heart of NYA. We pool the expertise of the entire team, ensuring that our clients and employees benefit from our combined experience.
COMMITTED
We develop long-term, collaborative client partnerships, that put you in greater control. Our commitment to an immediate response when you need us offers certainty and peace of mind.
GLOBAL
We are a global team that provides a local service. With extensive resources on the ground around the world, we understand your culture and speak your language.
EXPERTISE
We attract and develop the highest-calibre of specialists. Our team has wide experience of the evolving challenges faced by every industry sector around the world.
Current openings
No open jobs at this moment