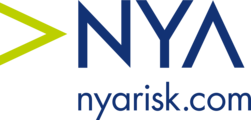 Description
NYA is a world-leader in global risk and crisis management with offices in London, New York and Singapore.
Since 1990 we have been helping our clients to understand and mitigate the risks to their people, information, property and reputation, and how to respond effectively to a wide range of crisis incidents. NYA has one of the largest specialist response teams in the industry and experience of advising on 100-120 incidents each year. Our security risk and crisis management consulting methodology is founded on international Best Practice standards.
NYA is a committed and highly dynamic environment, with high-calibre individuals and a 'one team' approach to providing an outstanding level of support and service to our clients. We are passionate about developing our staff's expertise with clear pathways defined for their career progression.
The role
Central to NYA's operations, NYA24 underpins our Crisis Response, Security Risk Management, Travel Risk Management and Maritime Security services. As part of our continued expansion we are looking for an analyst to join our team. Based in NYA's London headquarters, the position has responsibility to both the Operations Manager and Chief Operating Officer to deliver support to NYA's consulting services.
Detailed tasks and responsibilities will include:
Monitor crisis response telephone lines and act as initial point of contact during an incident
Provide coordination and administrative support to NYA's Response Management for the provision of crisis response services
Provision of regular and bespoke analytical reports in support of NYA's risk management projects, focusing on areas including (but not limited to): cyber security; security risk management, travel risk management, crisis management
Collate, research and prepare maritime security intelligence products, as well as MarTrack administration
Develop and maintain a high level of industry knowledge and awareness of geopolitical and security issues
Supporting the business across a wide range of activities including marketing, travel coordination and administration tasks where necessary
Requirements
NYA is looking for:
A highly trustworthy and industrious individual with excellent personal qualities; the individual must be prepared to work as part of a demanding shift routine in return for joining a close-knit team working on interesting and challenging subjects. They must possess very strong written skills.
Essential:
International Relations (or similar) masters level qualification
IT literate (ideally proficient with Apple products and software)
First rate written and verbal communication skills (ideally with editing experience)
Previous corporate / commercial security / analytical experience
Integrity, professionalism and discretion; individuals must be able to handle information and issues of the upmost sensitivity
Motivation to work day and night shifts (including weekends and holidays) whilst retaining focus and attention to detail
A flexible team player who can operate independently
Calm and resourceful whilst dealing with complex and emotive problems
Interested in security issues
Desirable:
Languages, particularly Spanish, French and Arabic (native Spanish speakers are strongly encouraged to apply)
An understanding of the maritime domain and cyber security
Experience traveling around the developing world/difficult regions
Please note this role involves working a rotating shift pattern based on 12-hour shifts, including nights, weekends and bank holidays.
Benefits
People come to work with NYA for our unique projects, our diverse culture and our values. We recognise that our success as a company is dependent on recruiting and retaining a high quality team committed to delivering the best possible service to our clients. If you choose to work for NYA, you can expect to be involved in fascinating projects that make a real difference to our clients and our industry. You will receive direct responsibilities from the beginning, and career development and a rewarding environment throughout.
Fees
Competitive annual remuneration + incentive + 22 days' annual leave is offered to the right candidate.